In order to complete the form 5500 for the plan, the plan manager collects some information from each employer that is part of the MEWA. This information is collected every year as part of the Annual Rate and Census Reconciliation (ARC) Reporting process. It includes things like the legal employer name, total number full and part-time employees as well as premium and contribution rates.
The ARC process generally is open for 30 days and brokers or employers may update the form at any point during that time.
At the start of the process, brokers and employers will receive a notification explaining which employers will be contacted and how the process works. Employers will be able to complete the ARC Form by simply clicking the link in the email. Brokers with a Mewa.io Broker Portal account can also complete the ARC form on behalf of their groups.
| | |
| --- | --- |
| Broker Notification | Employer Notification |
Wherever possible, fields will be pre-filled or automatically calculated. Additionally, each field has help text which will display when entering the field.
Please note: depending on how the ARC Form is configured for each MEWA, it may ask for supporting documentation, such as a letter from the chamber or collect a signature from the employer.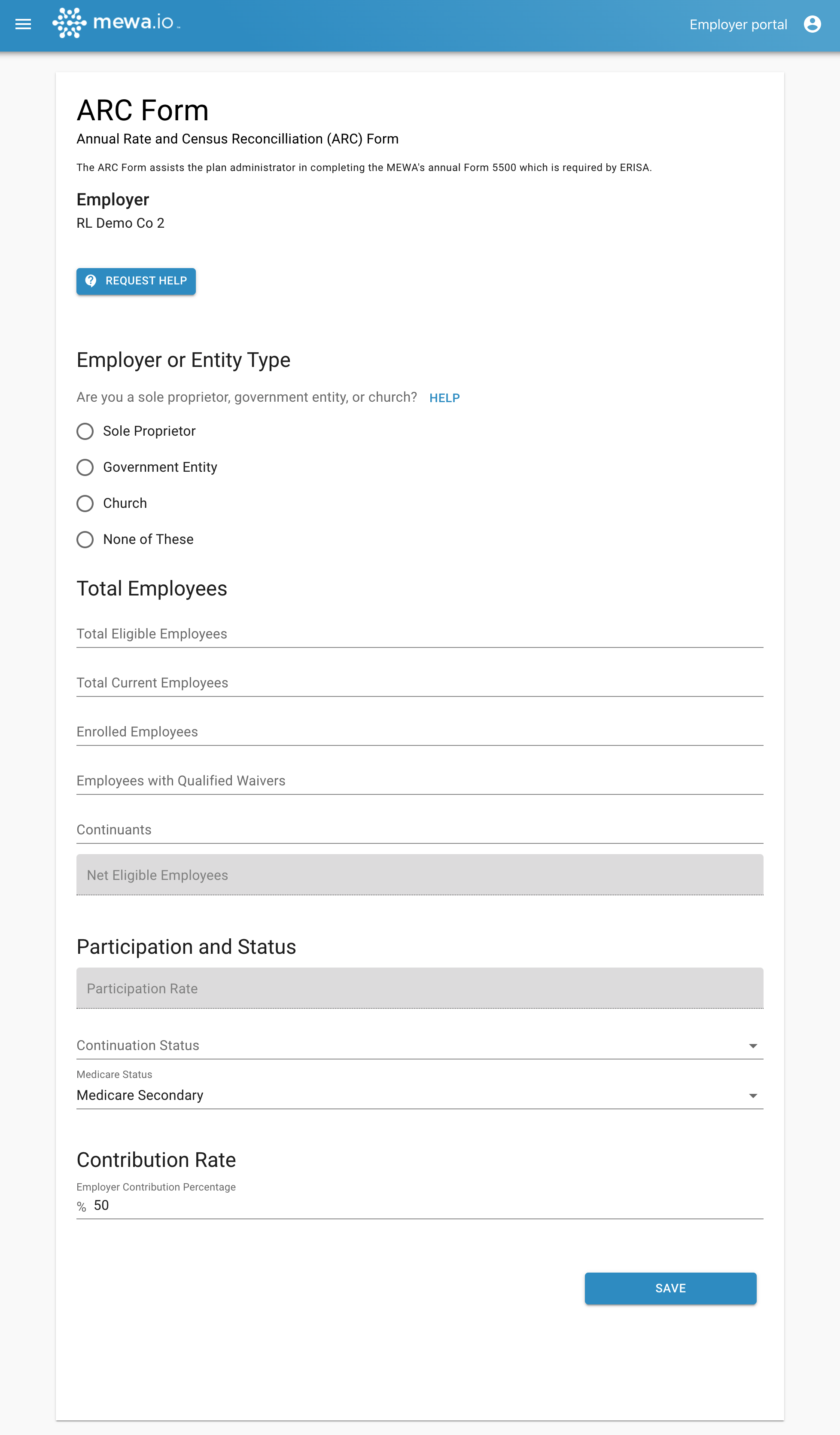 If the employer would like assistance completing the ARC Form, they may request help from their broker.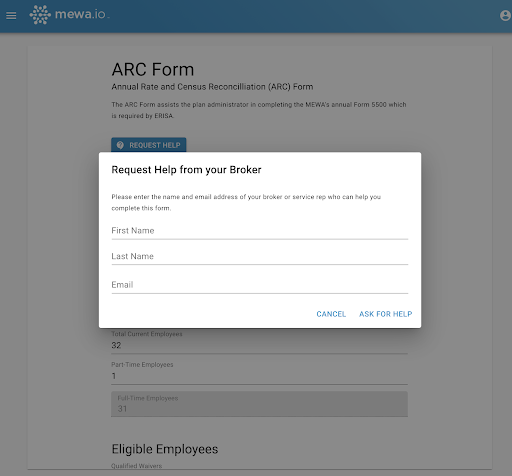 Once help is requested, the broker will receive a notification with a link to complete the form. This is generally the same as the employer form, unless a document must be signed by the employer. Once the broker has completed the form, the employer will receive a notification indicating the ARC Form is ready to be reviewed and submitted. Brokers may also complete and submit the form for their groups directly from the Mewa.io Broker Portal.
The employer or broker can make any changes required, save the application, and submit. At this point, the ARC Form is closed, the form is available to edit throughout the collection period. The form is accessible through the original notification email.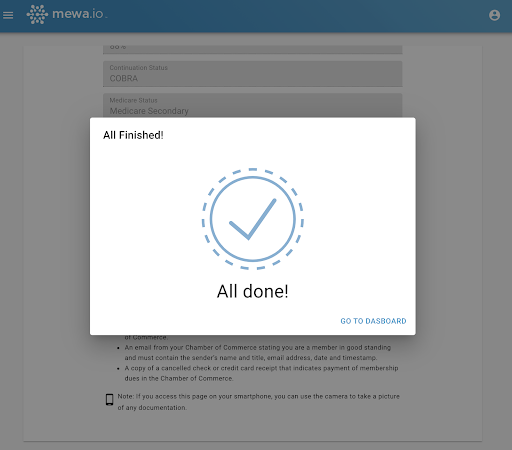 That's it! Once the ARC process is completed, the plan manager will use the compiled data to complete and file the plans Form 5500.