An employer may invite as many brokers as they wish to help manage their account. In turn, each broker they invite or accept an invitation from, may invite their team to assist. However, team members invited by a broker cannot invite additional brokers to manage the account.
To invite a broker to manage your account, click "Manage Brokers" under Account Settings in the upper righthand corner. A list of each broker with access to your data will be displayed.
To invite a new broker, click "Add Broker".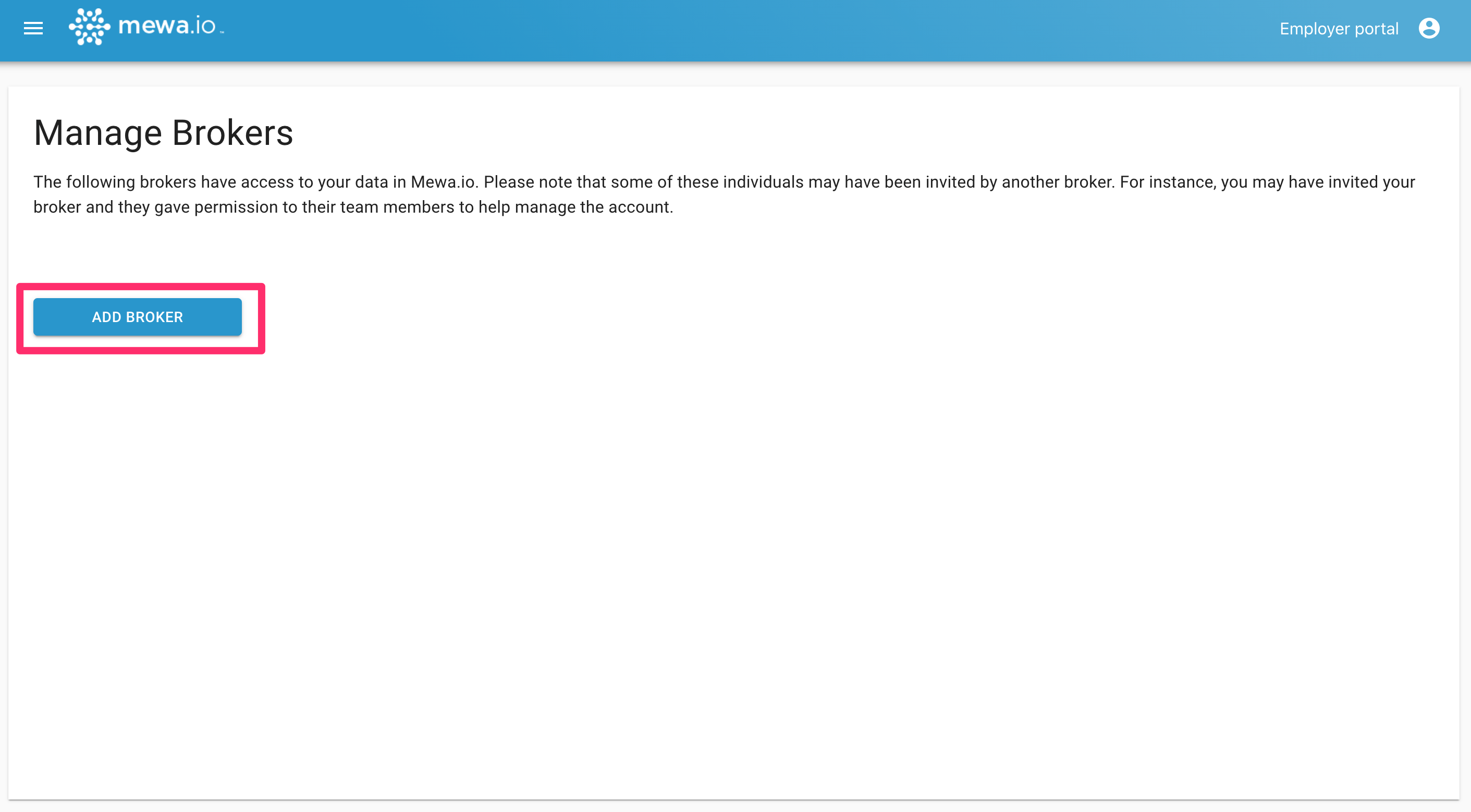 Enter the broker's email and any other requested info. Select the access level you wish to grant the broker and click Submit.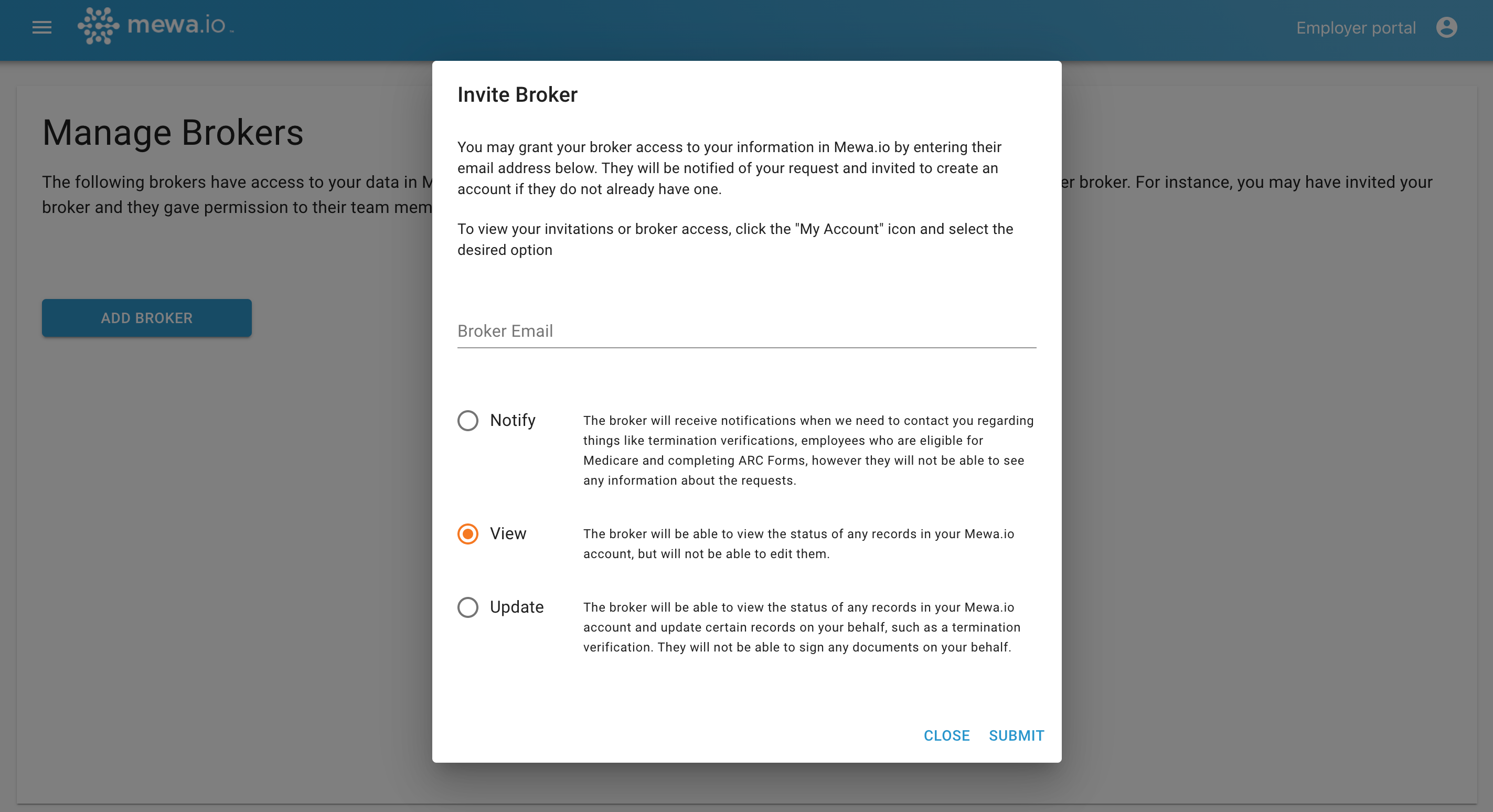 Once the broker accepts your invitation, you will be notified and the broker will appear in your broker list.