If one of your employers is a part of a MEWA which uses Mewa.io, you likely received an email with a link to create your account. Click the link in this email and you'll be brought to a page to enter your password and finish creating your account.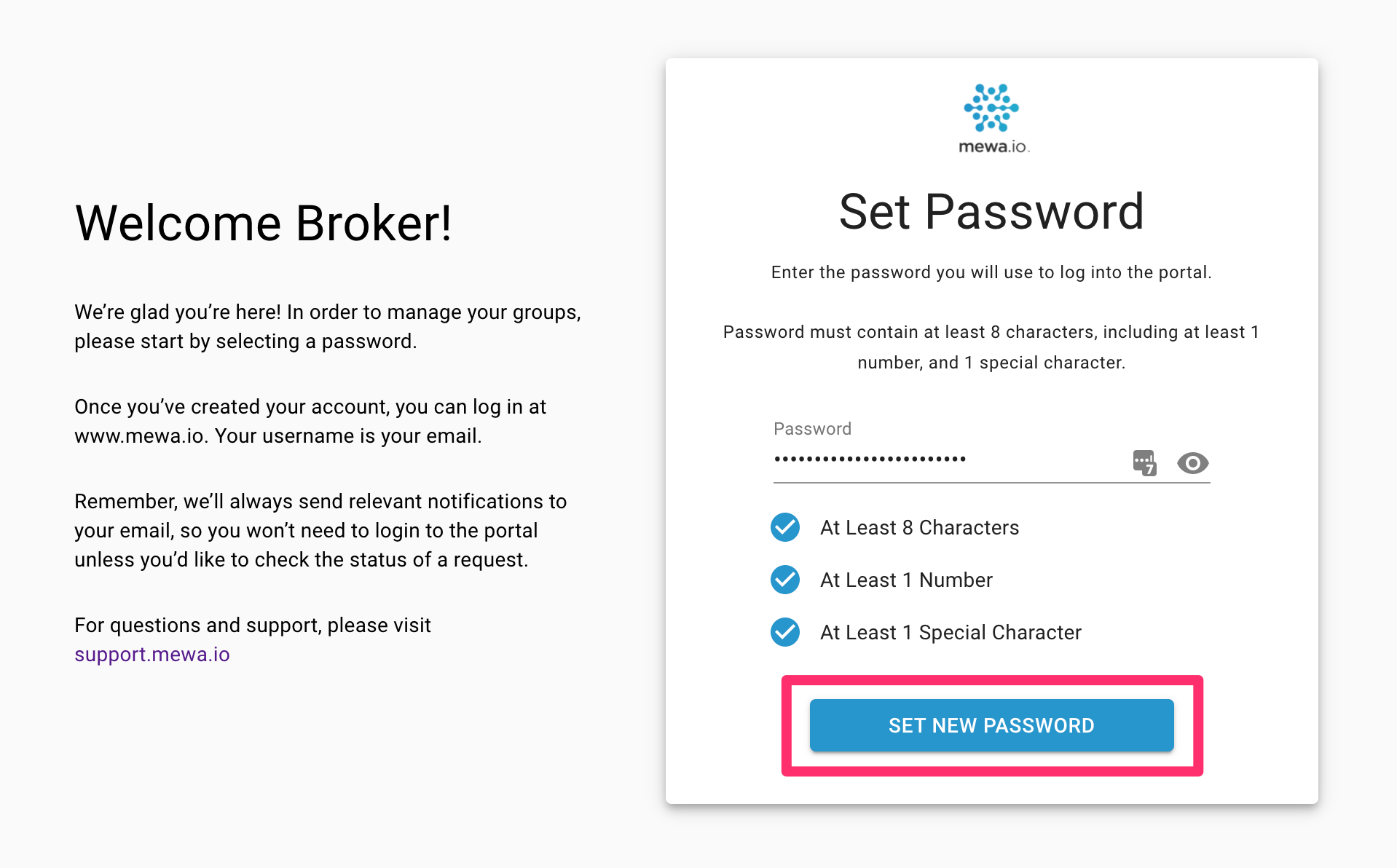 Once your account is created, you'll be able to login using your email and password. You may find that many of the employers you work with are already available to you.
If you do not see one of your employers, you may invite them.
If you do not have this email, there are a few other ways you may receive this link:
If you receive other notifications from Mewa.io, there should be a link at the bottom of the email which you can click to have the account creation email sent to you. If you do not see this link, please check a more recent notification.

Ask one of your employers in the MEWA to invite you to manage their account. You will receive an invitation to create your account and you will be linked with that account.
If one of your team members within your agency has a Mewa.io account, you may ask them to invite you. They will be able to grant you access to any of the employers they already manage.