Every employer is accessed via a unique link. Each of the notifications from Mewa.io also contains links to the employer portal.
If you do not have the link or one of the notifications handy, you may also have one sent to you. Simply visit https://mewa.io and click the Employer Login link. You will be prompted to enter your email.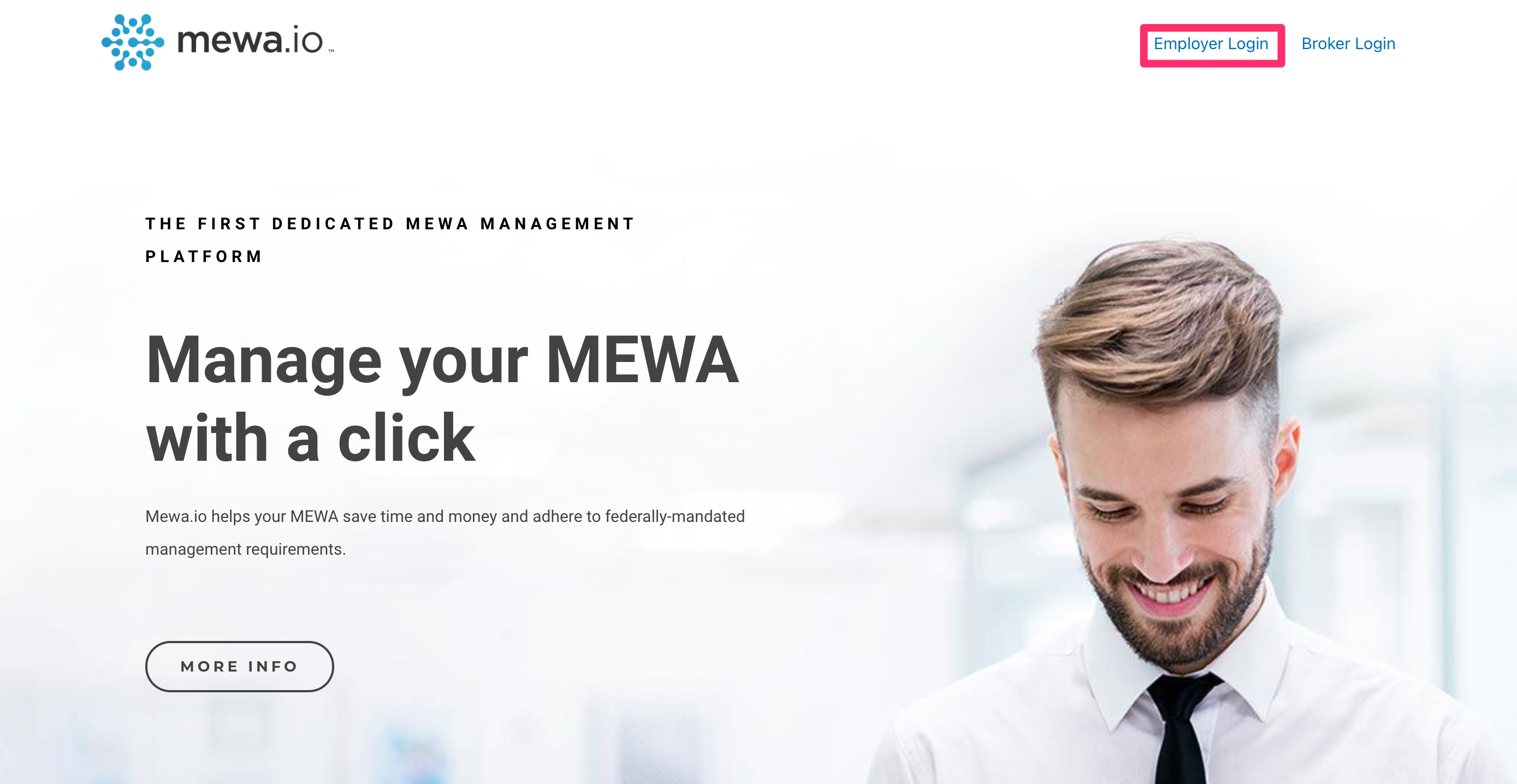 Enter your email and click submit. If your email matches the address on file with that employer, you will receive a link to your portal in your email.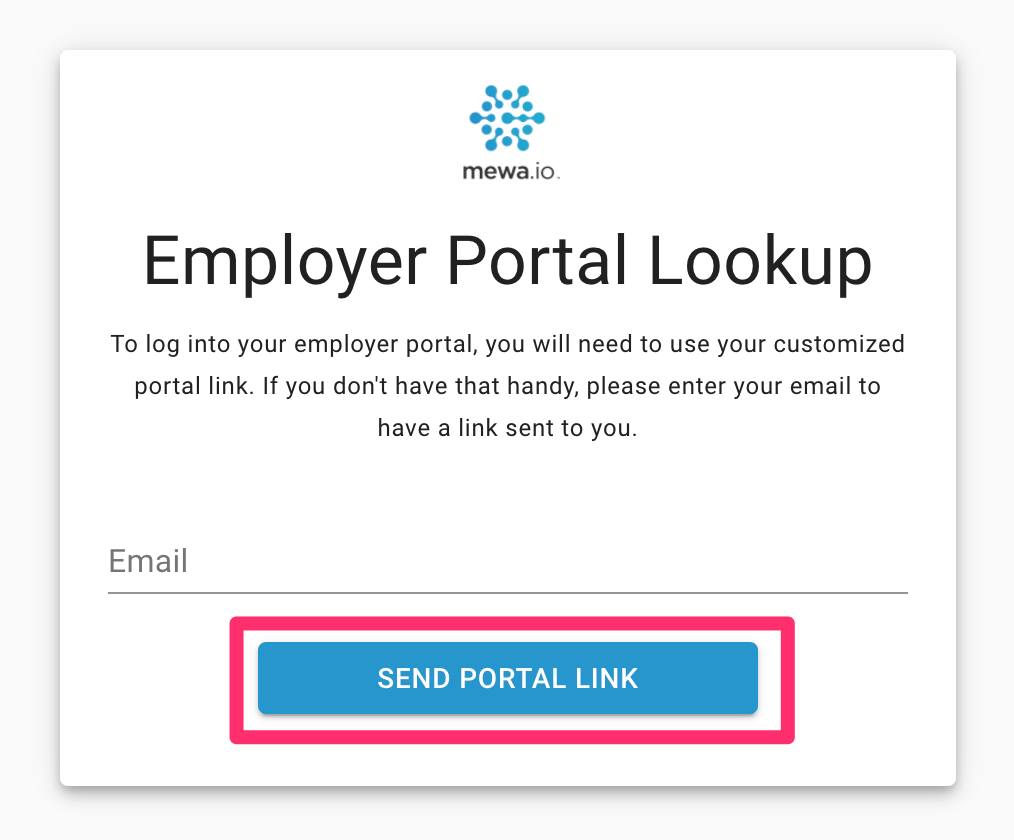 You may wish to bookmark this link so you can access it later.