To require a password to access the employer portal, click the Account Settings menu in the upper righthand corner and click "My Account".
When the Secure Portal option is not enabled, this will be the only option on the page. Click "Enable Secure Employer Portal".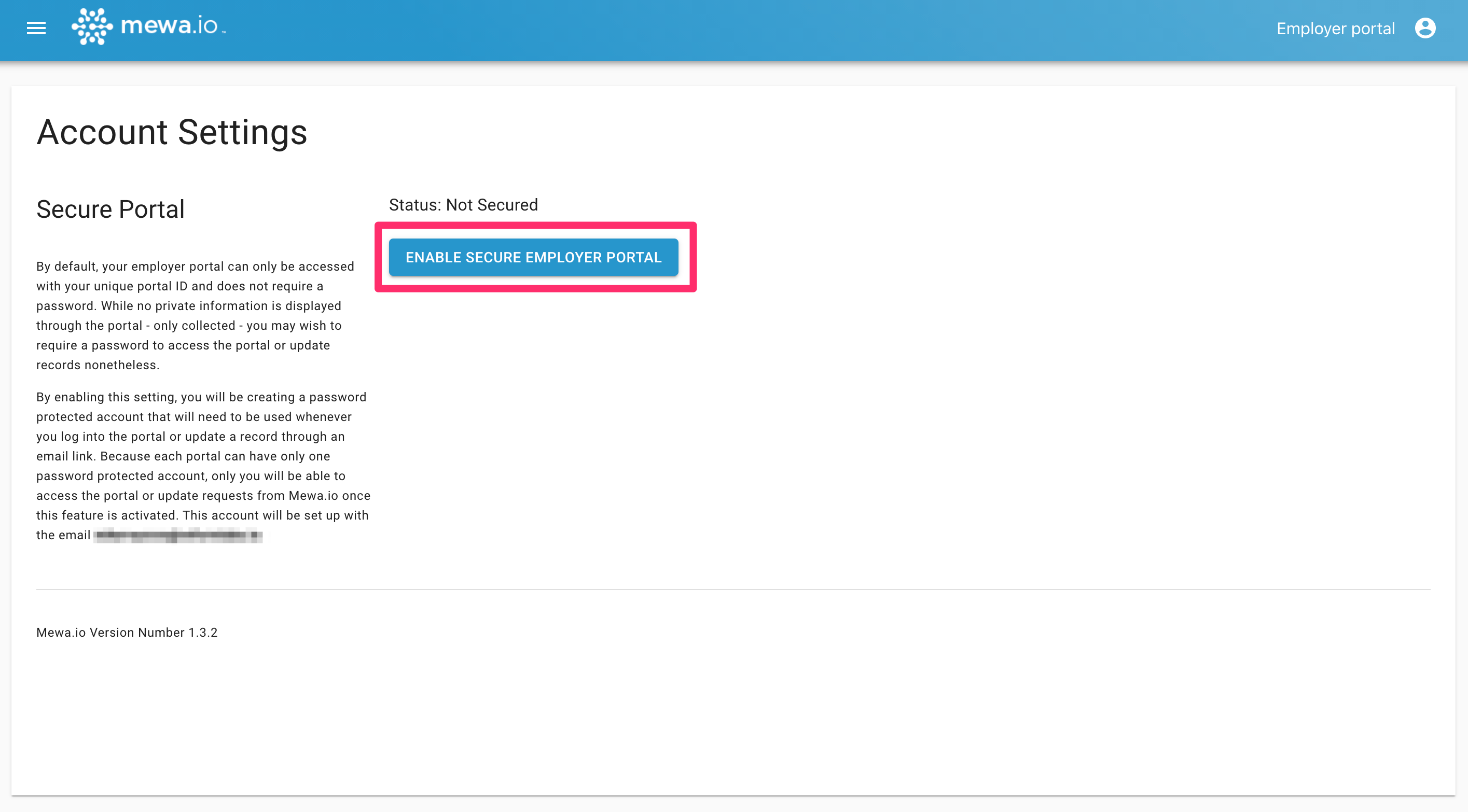 Confirm you wish to enable this setting.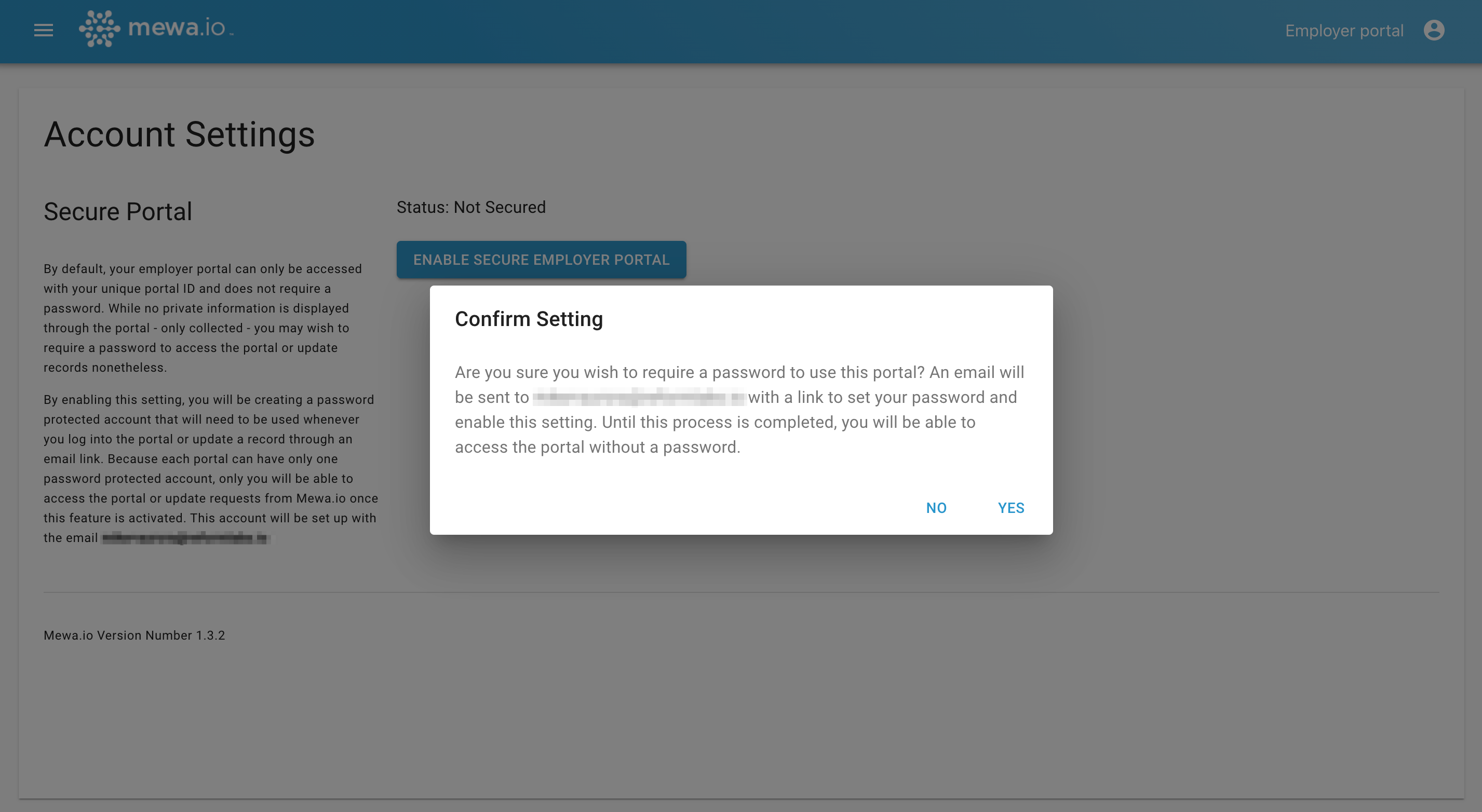 A link to set the password will be sent to the email address listed.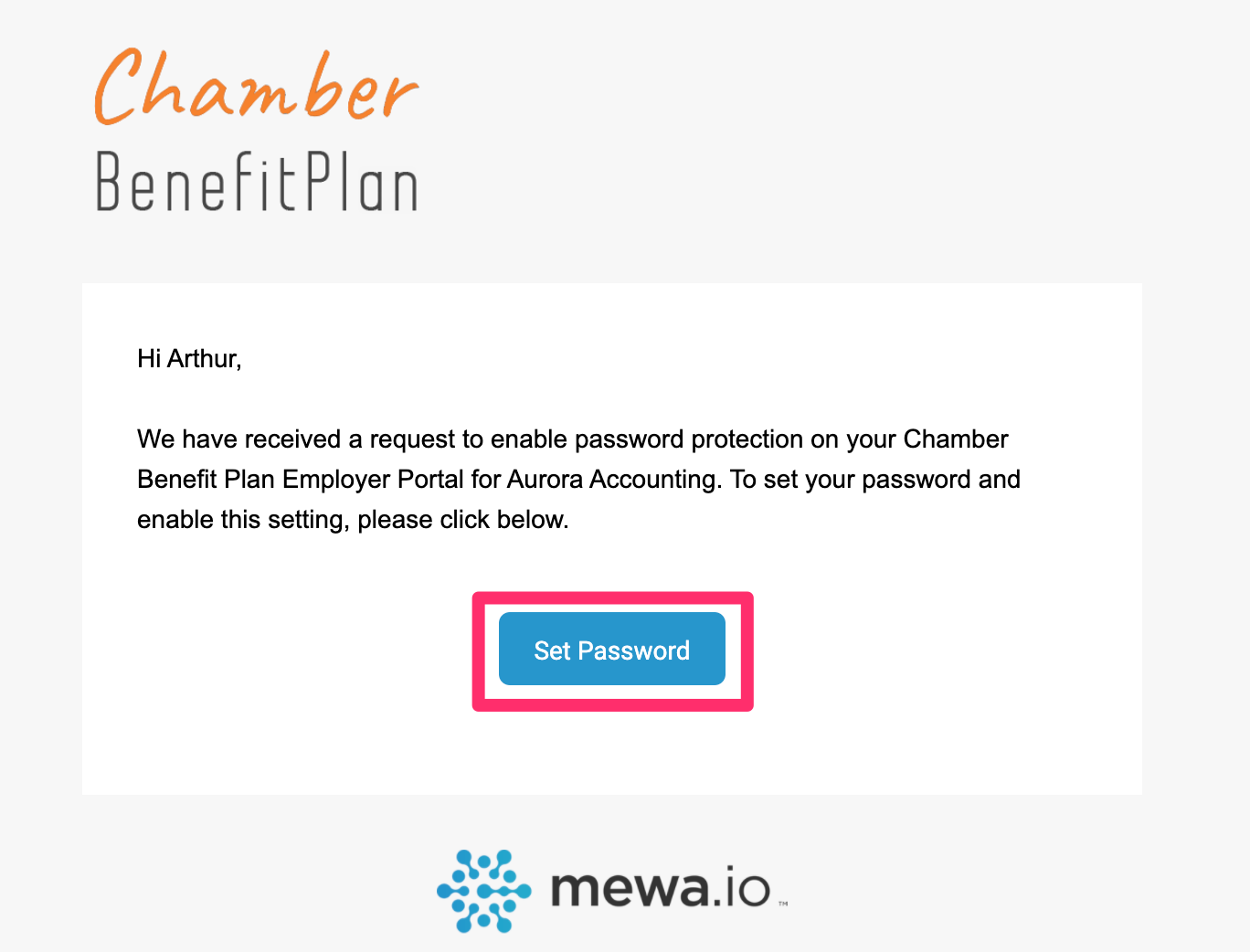 Select a password that meets the security requirements and click "Set New Password".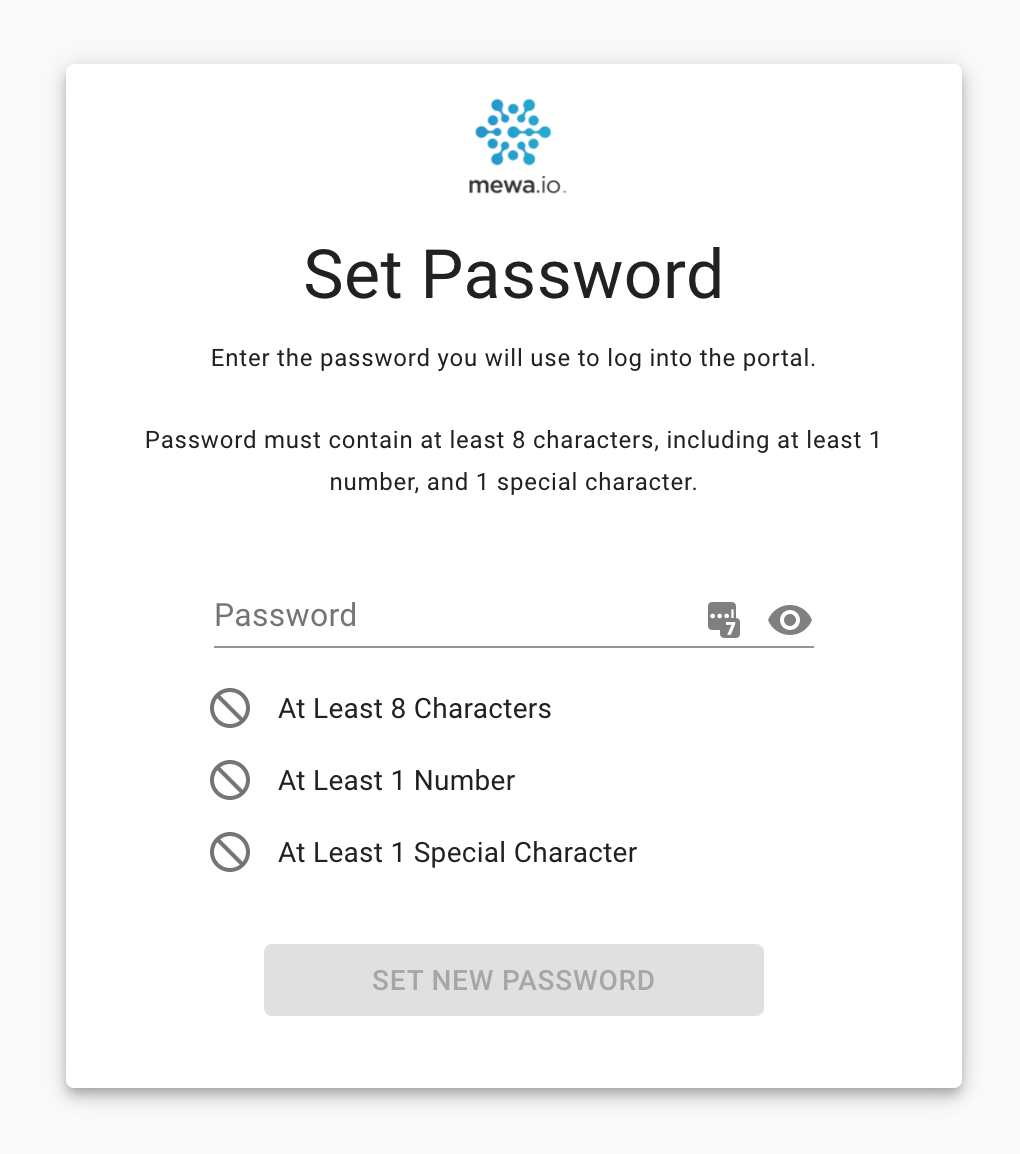 Your password will be set and you will be brought directly to the dashboard.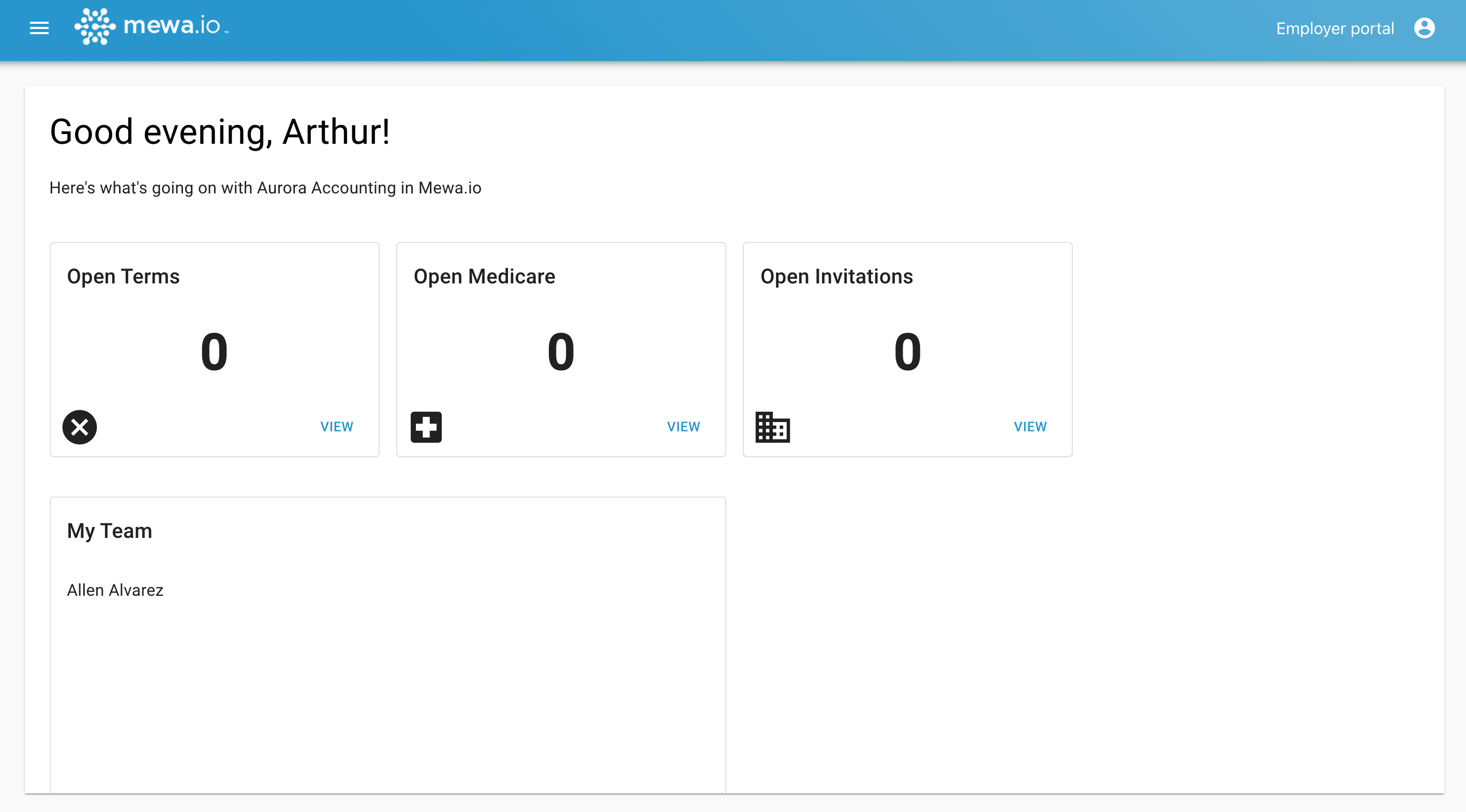 Going back to Account Settings, you will notice the Secure Portal Status should now say "Secured".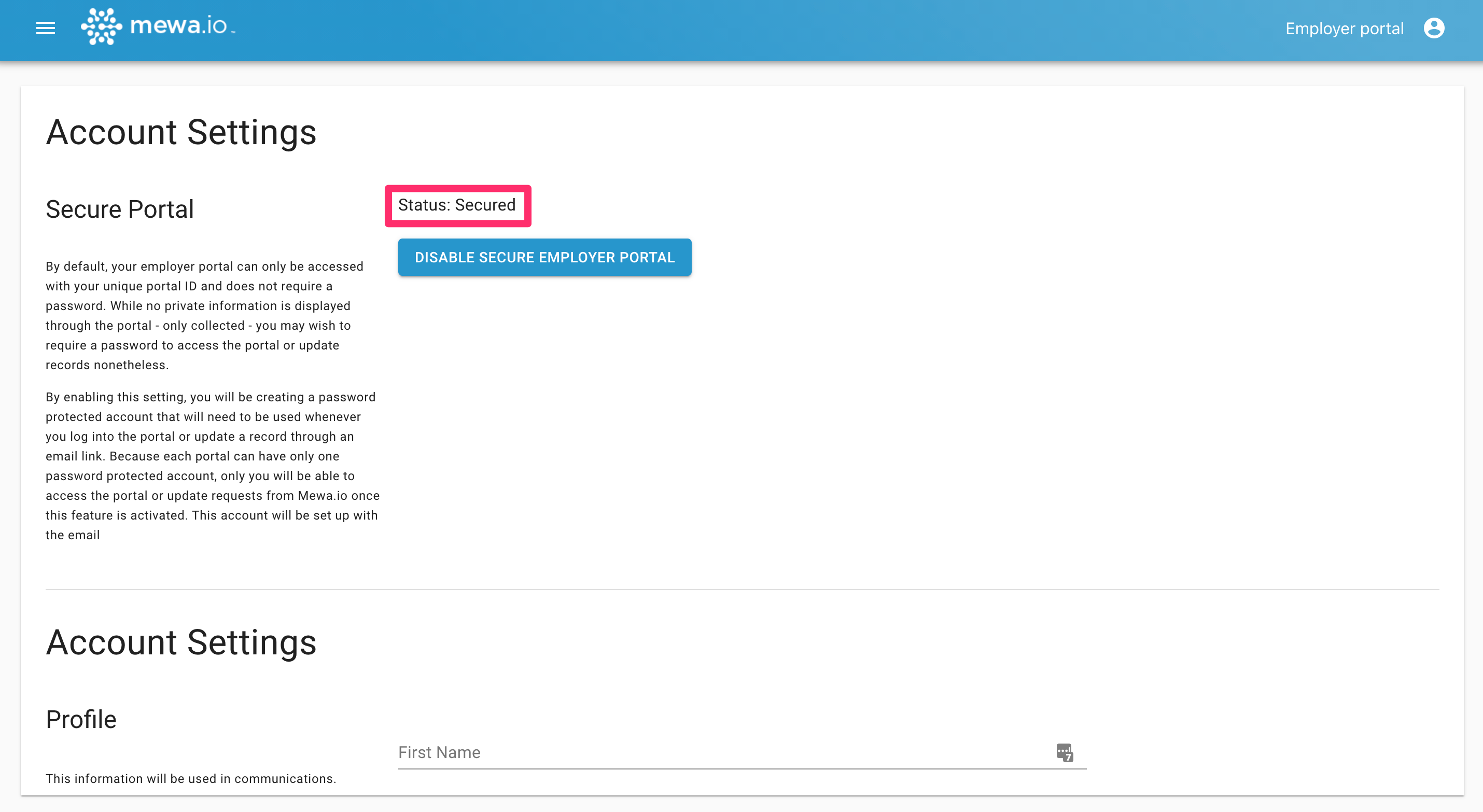 From now on, a password will be required every time you access the portal.