If you would like to remove employers from your Broker Portal which you no longer manage, you may do that using the "Manage My Employers" functionality.
First, select "Manage My Employers" from the Account options in the upper right hand corner.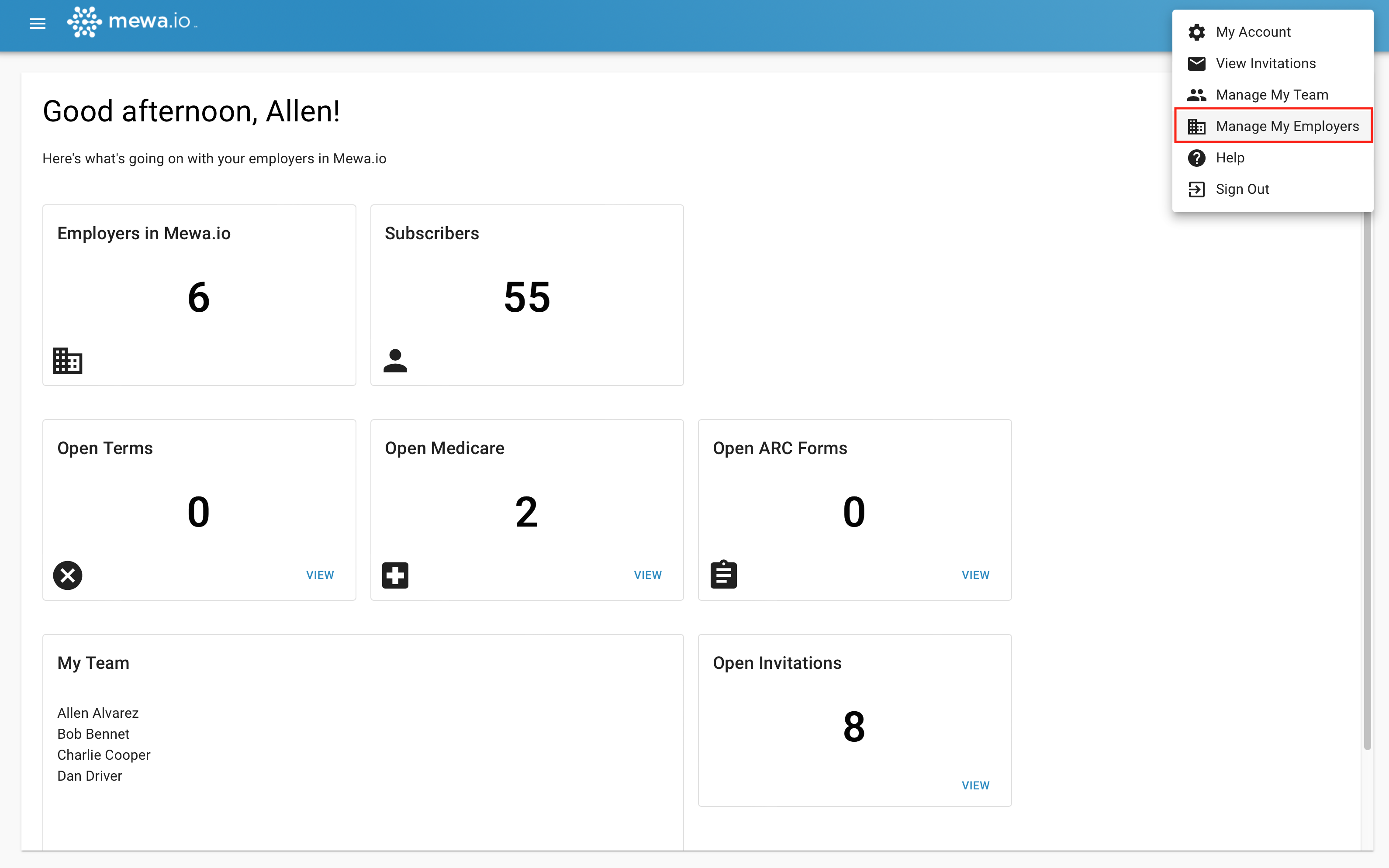 You'll be shown a list of employers currently managed through your Broker Portal. Click the delete icon next to the employer you wish to remove.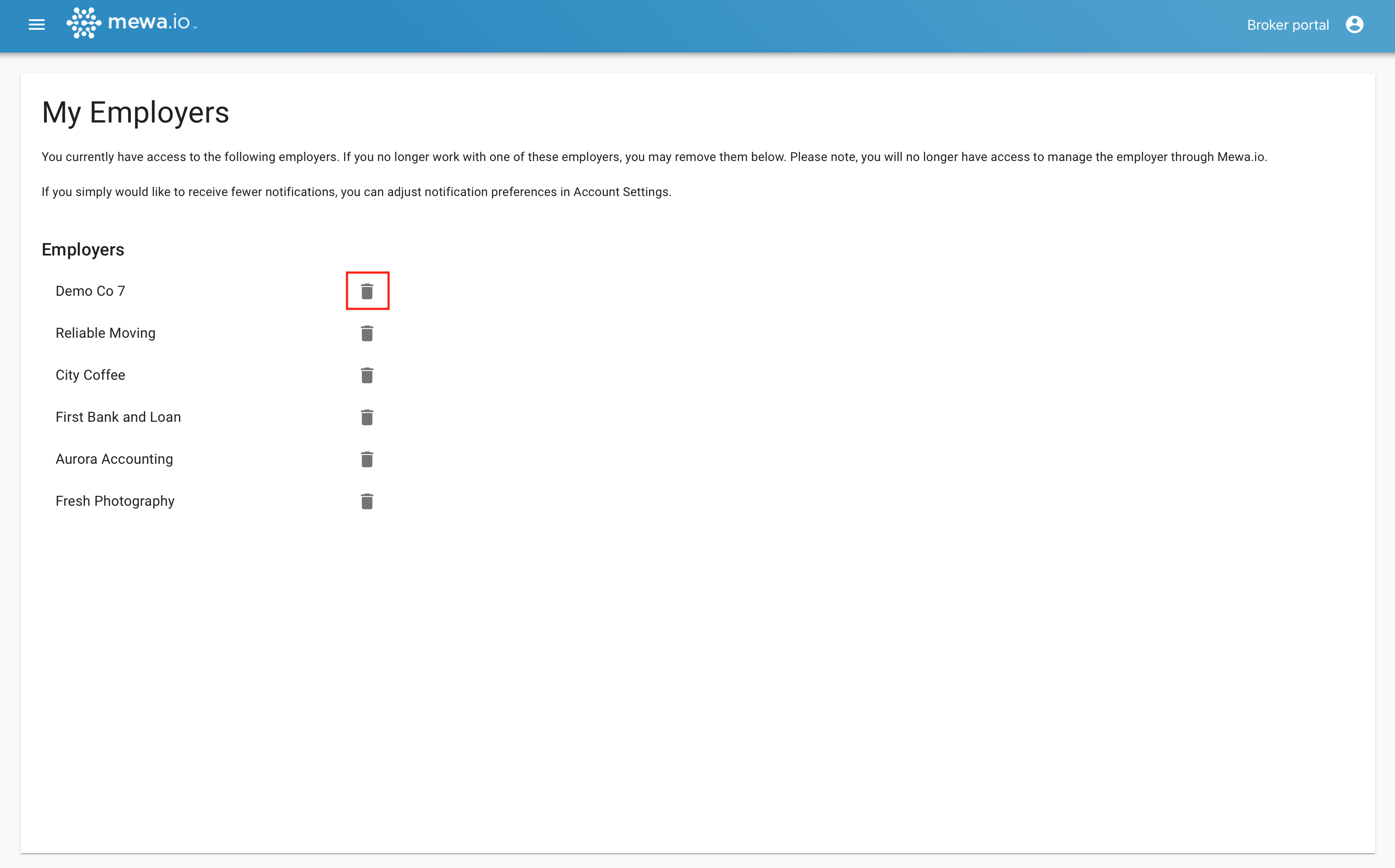 Confirm you'd like this employer removed. This cannot be undone and should you wish to manage this employer again, you'll have to request access from the employer or another broker can add you.