If you'd like to view or adjust the team assigned to a particular employer, click view team from the menu next to the employer.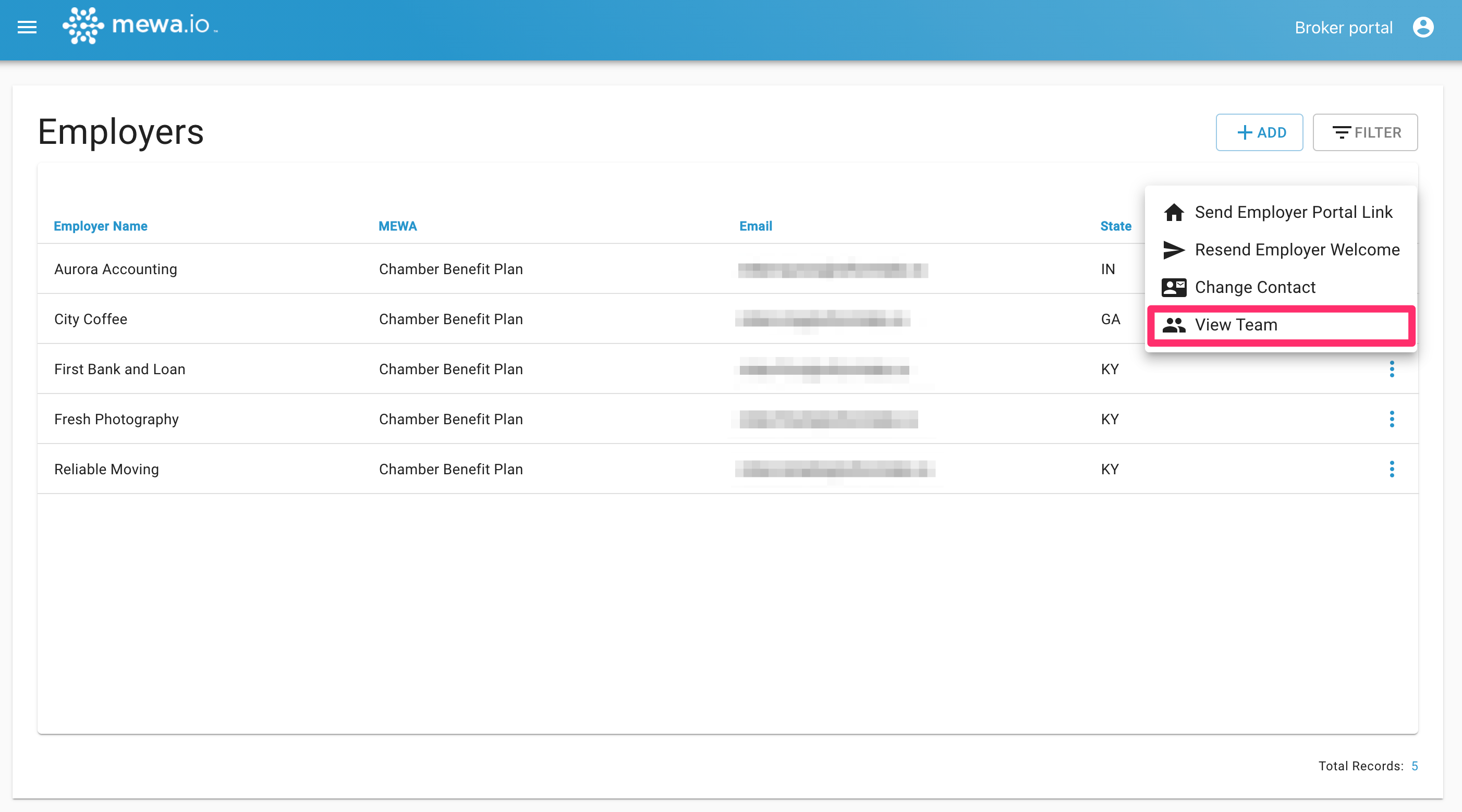 Each team member with access to the employer will be displayed.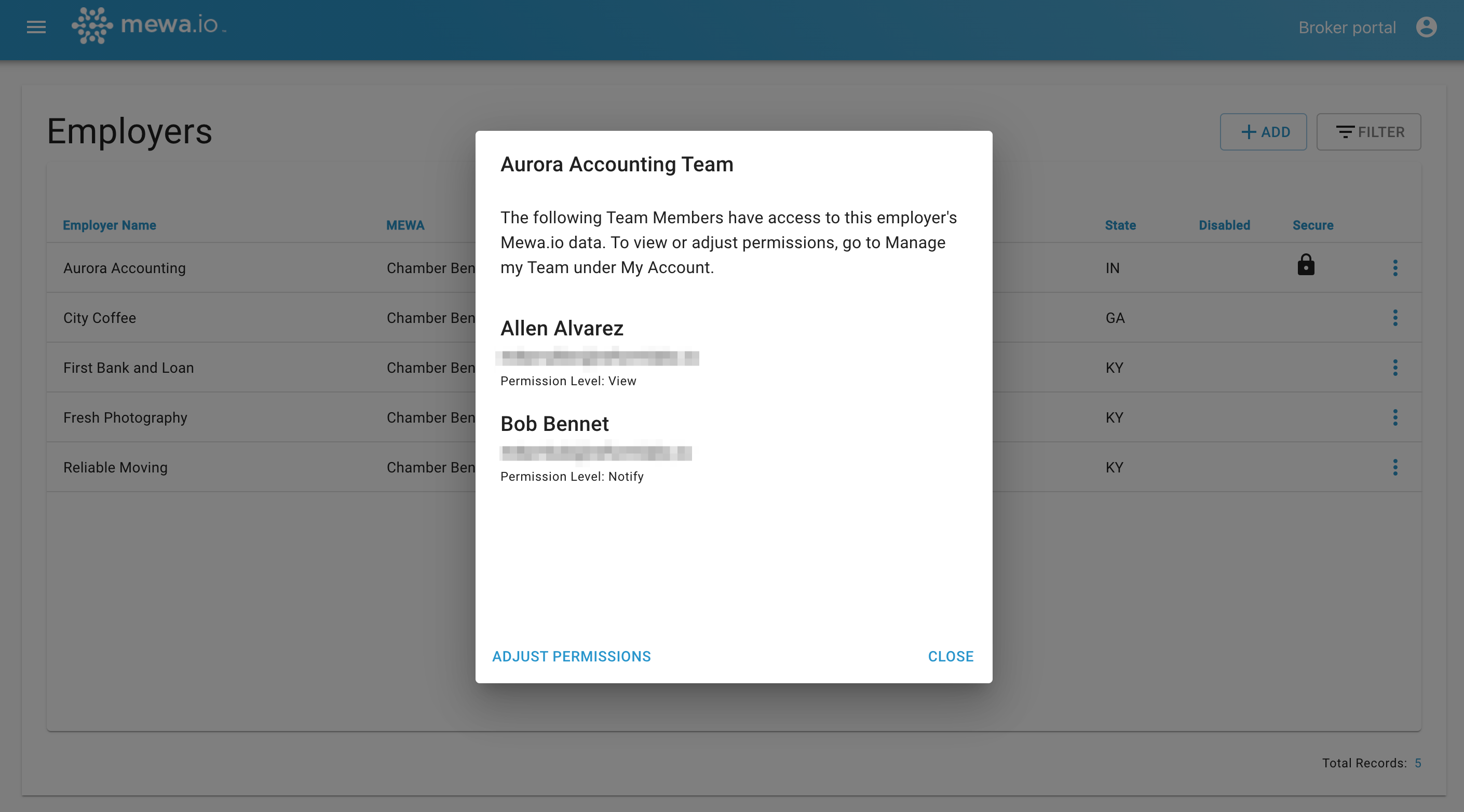 Click Adjust Permissions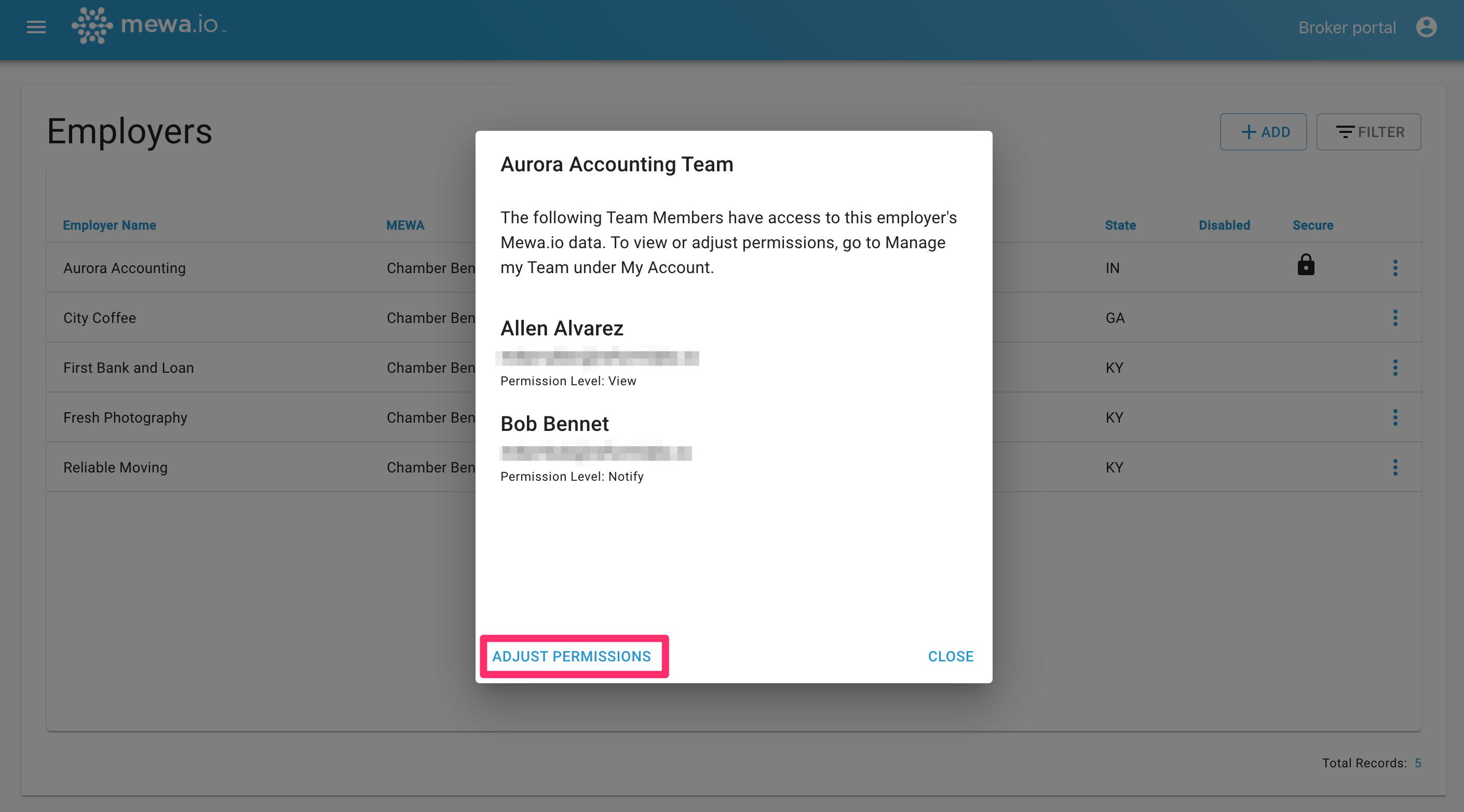 To adjust permissions for the team or add other team members, select the access level you'd like, then click submit. Note that only team members which are currently assigned to one or more of your employers will be displayed, not necessarily every person in your agency. If you don't see a team member listed, you will have to send an invite.
For instructions on inviting a team member to manage your employers visit: Inviting a team member to manage employers