Once a team member has accepted an invite to manage any of your employers, you can easily modify permissions to employers they manage or assign permissions to employers they do not yet manage.
Click "Manage My Team" under Account Settings.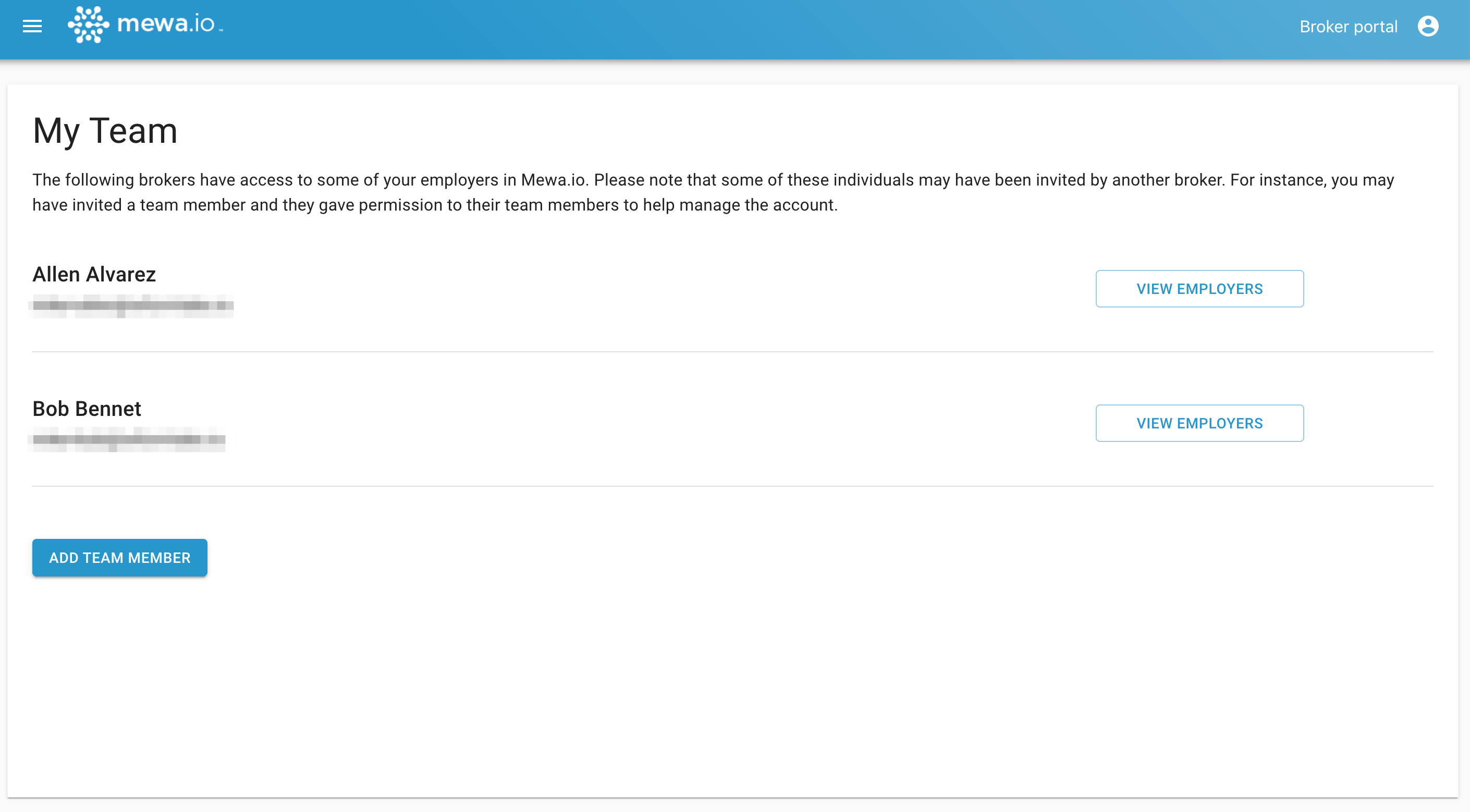 You will be shown a list of each team member that has access to at least one of your groups.
Next to the team member you wish to manage, click "View Employers".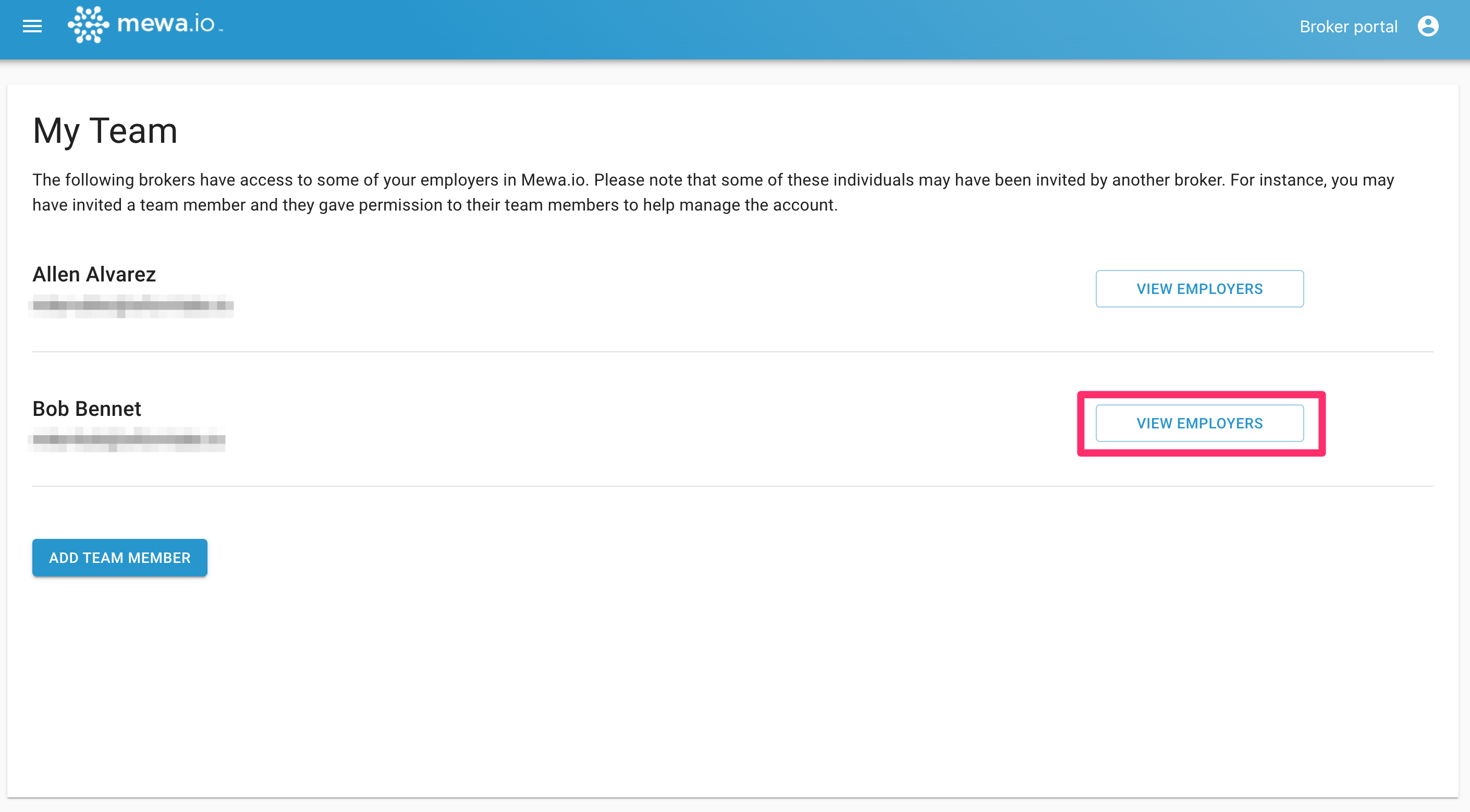 You will be shown a list of each of the employers to which that team member has access.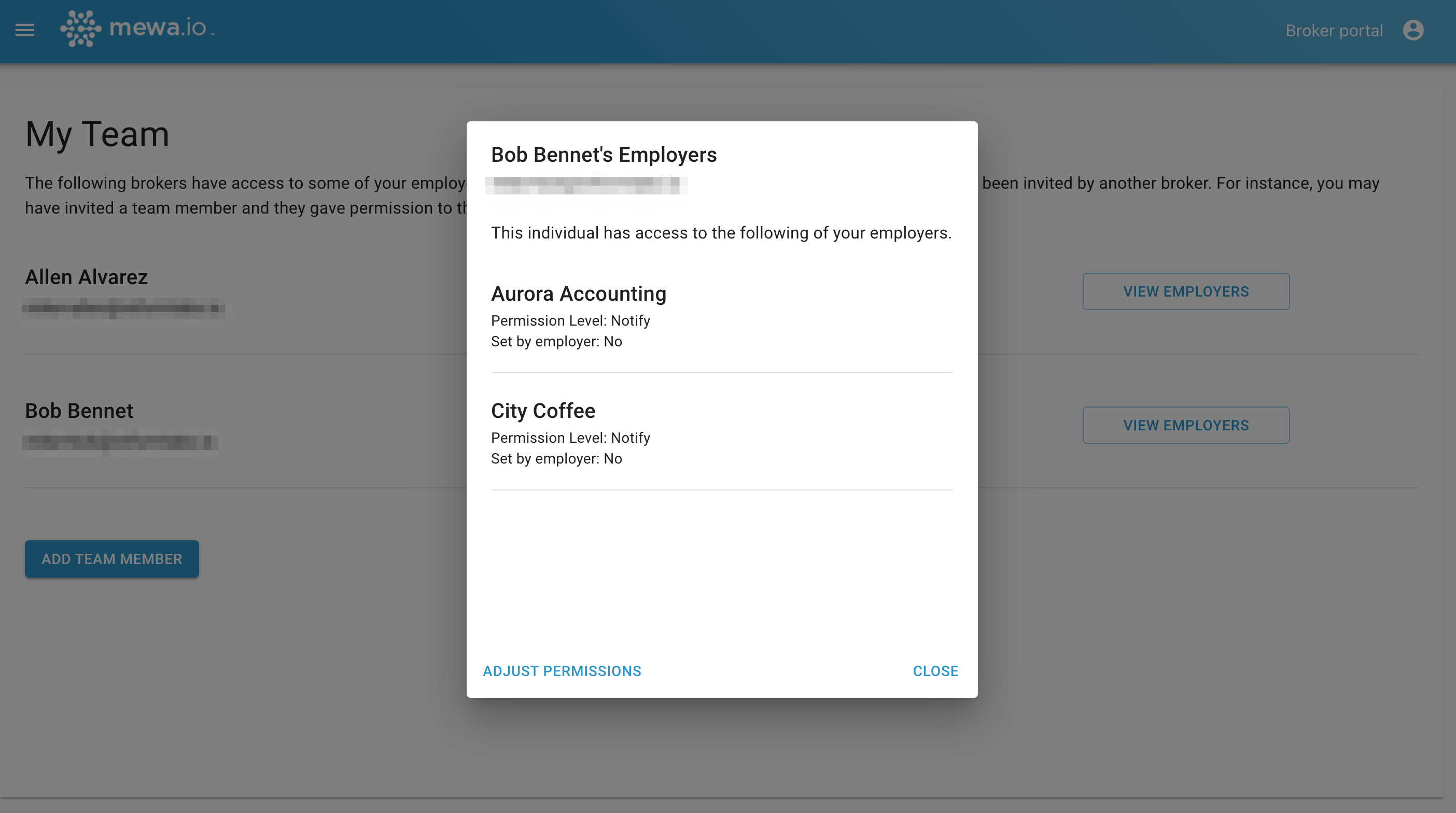 To adjust permissions for that team member or add access to a new employer, click "Adjust Permissions".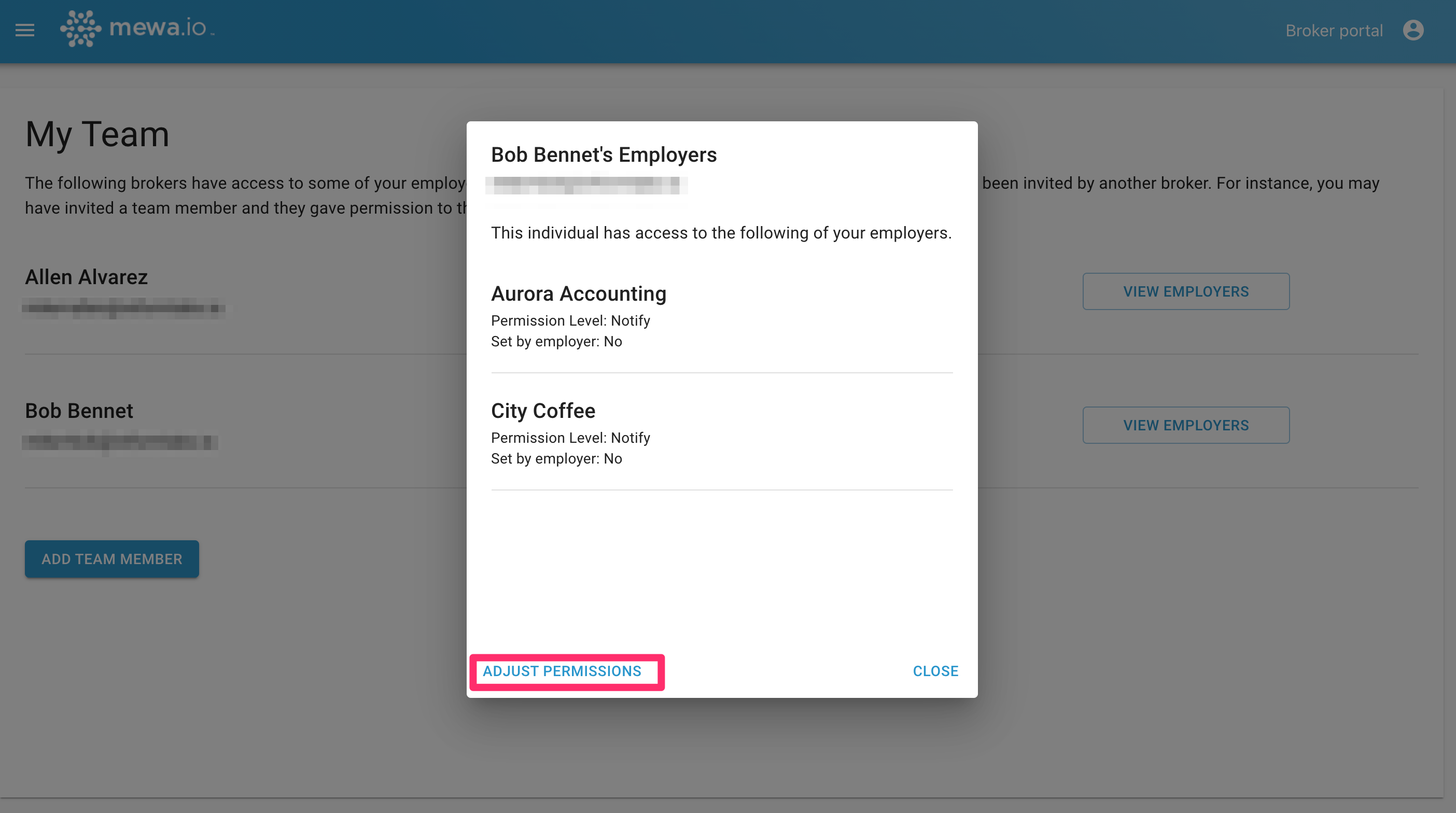 Adjust or add any permissions you'd like for that team member.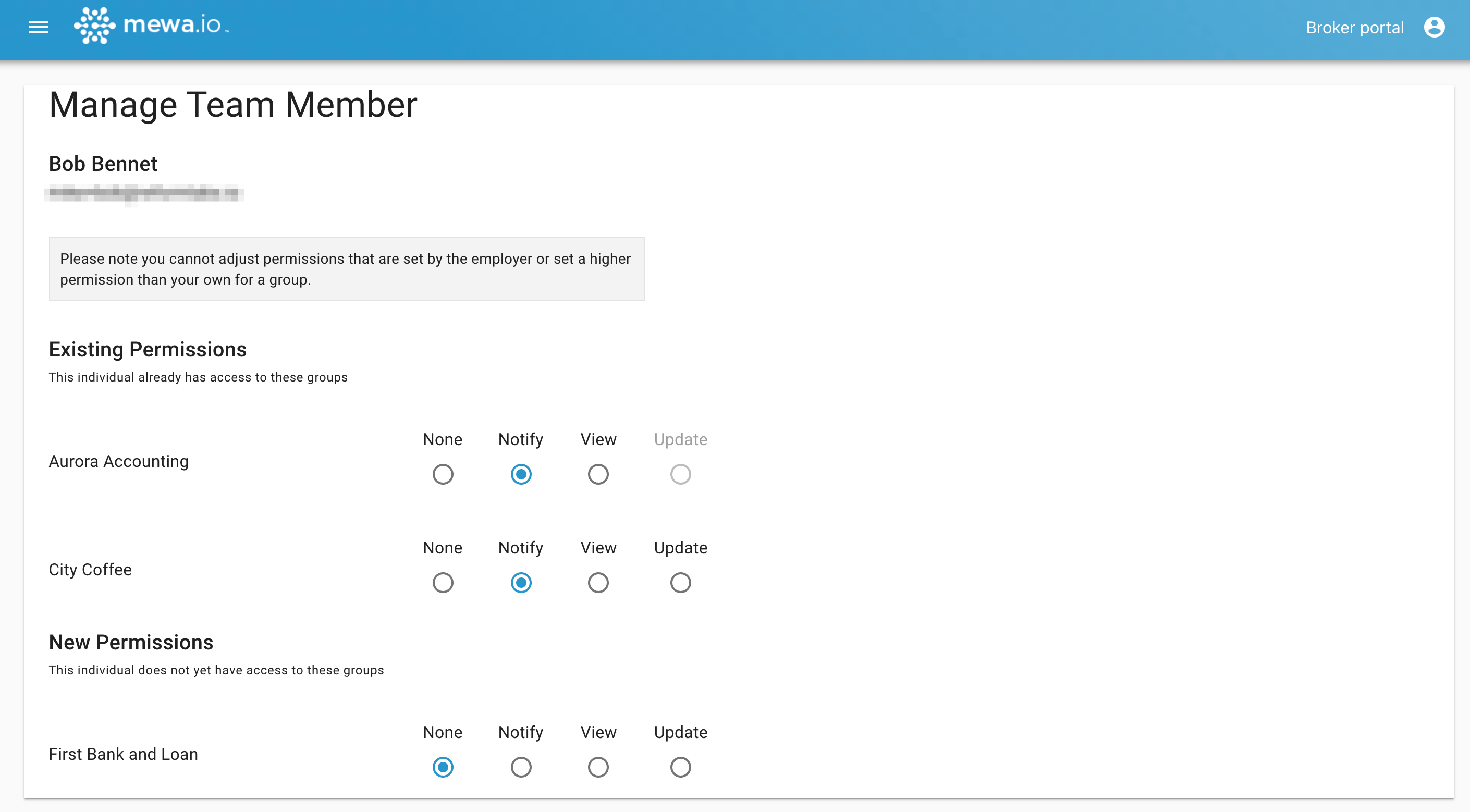 Click Submit to save your changes.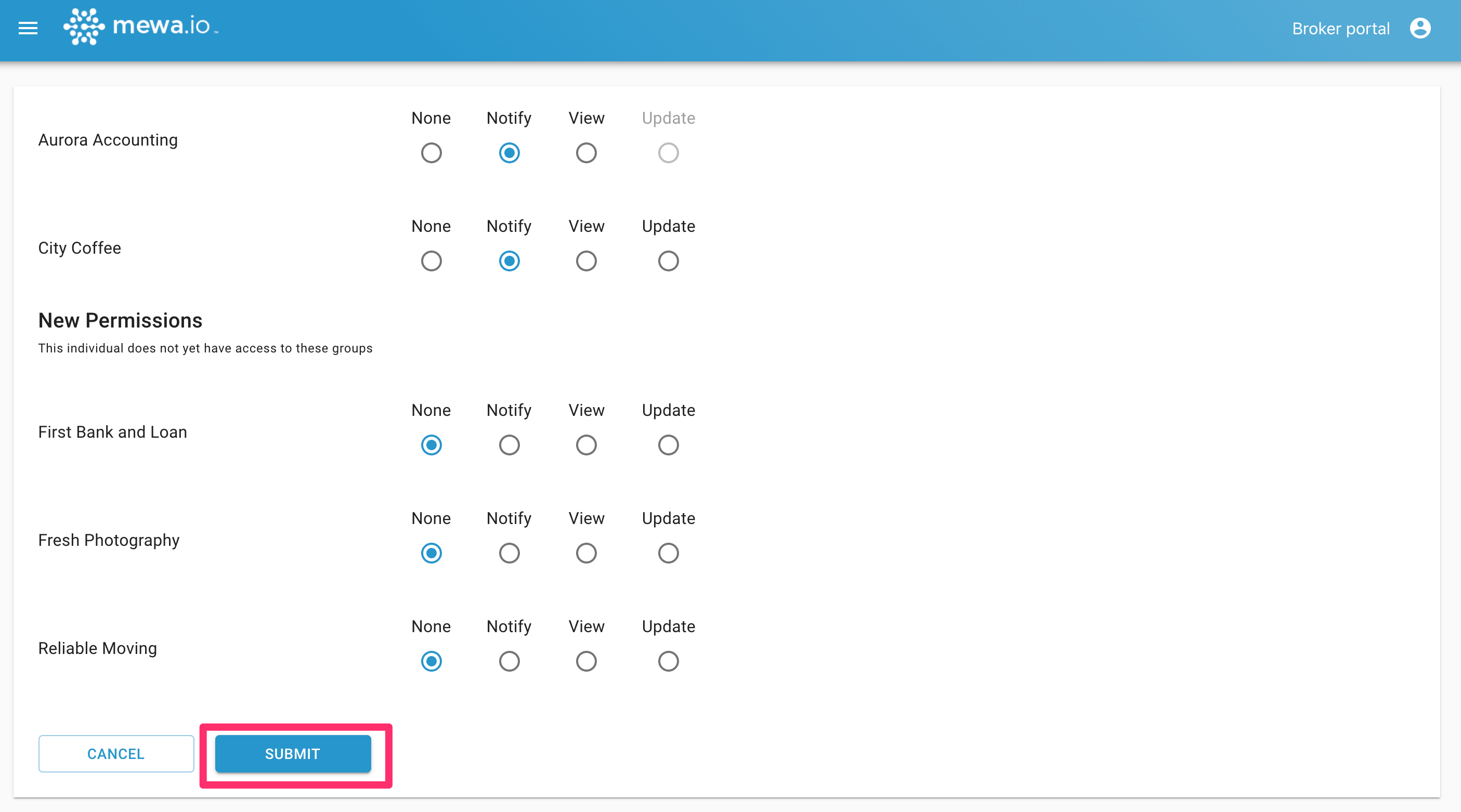 Note that in order to grant a team member permission to an employer's Mewa.io account, you must have a direct relationship with that employer, meaning that you were approved by the employer directly and not added by another broker. Additionally, you may not grant a higher permission level than you were given by the employer.